Saengerfest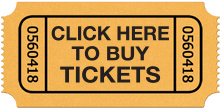 What is Christmas Saengerfest?
Christmas Saengerfest is a musical Christmas tradition in its 8th year. Choirs and musical performances of all types perform in six different locations on the evening of December 6th & 7th. You can pick the night you want to attend or purchase tickets for both nights.
Where is Christmas Saengerfest?
Christmas Saengerfest takes place in six amazing venues, beautifully decorated for the holidays in and around OTR. For 2019 the participating locations are: Memorial Hall, St Francis Seraph, First Lutheran, Prince of Peace Church, Christian Moerlein tap room, and Northern Row Brewery & Distillery.
Who is performing at Christmas Saengerfest?
Below is a full schedule of performances by venue. Please keep in mind that performances and venues may change.
How does it work?
On Both Friday December 6th and Saturday December 7th, each venue host vignette 3o minute performances. More than 20 different musical groups participate across all venues. Performances begin at the top of the hour, starting at 7 pm both Friday and Saturday nights. The last performance of the night starts at 10 pm.
How do I get from venue to venue?
The majority of the locations for Saengerfest are within easy walking distance of each other. The 30 minute performances allow plenty of time to walk to a new venue between performances. If you don't want to walk there will be a fleet of luxury shuttle buses available between performances to transport you.
Why attend Christmas Saengerfest?
No other event offers the opportunity to experience so many different performances in so many beautiful venues over two nights. Get into the holiday spirit with this wonderful, musical event!
Why is it a great event for families?
Christmas is a time for family traditions. This is a great event for families and children to attend with the short vignette performances and the bus transportation between venues. Even better for families, children 12 and under are free to attend with the purchase of one adult admission! St. Francis Church is a must see for families because of the nativity scene outside with live animals.
---
---
December 7th, 2019
Choirs subject to change
---
---
Holiday Tours
Other
---
Private Tours
Since 2009, American Legacy Tours has been providing amazing tours to both public and private groups in the greater Cincinnati, Ohio area. We would be happy to host your next event, be that a birthday party, bachelor or bachelorette party, corporate team building gathering, event or convention.
Need food and transportation? No problem, we host hundreds of private events each year and our staff are experts at managing all the details for you. No group is too small or too large for us. We specialize in customizing your experience to fit the needs of your group.