Henry Boyd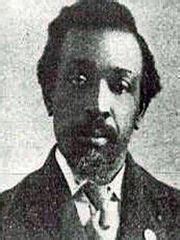 Today we would like to introduce you to an American hero Henry Boyd. Henry Boyd built a life of quiet dignity and service to his fellow man. His story is a story of inspiration and it should be more widely known. Henry was born a slave on a Kentucky plantation in 1802.
During this time Henry apprenticed to a cabinet maker and had a natural talent for carpentry. His woodworking skills & his strong work ethic combined to provide a path out of slavery and poverty.
Sometime after his 18th birthday Henry's enslaver agreed to allow him to purchase his freedom. Over the next few years Henry accepted any additional work he could find.
We do not know when Henry was able to purchase his freedom, but we do know that in 1826 at 24 he arrived in Cincinnati. Ohio was a free state, but that did not spare Henry from discrimination and he was unable to find work in most of the carpentry shops in Cincinnati.
Henry took a job unloading boats on the riverfront. Eventually his skill and work ethic prevailed, and he got a job working for a shopkeeper who had hired a white carpenter who ended up being too drunk to work.
Through word of mouth, Boyd's talent slowly overcame the racism he originally faced, and he earned more and more carpentry jobs. Henry used the money from these first commissions to purchase the freedom of his brother and sister who were still held in slavery.
Over the next few years Henry saved enough money to purchase his own workshop for woodworking. His shop eventually grew to four buildings and was located at the corner of Eighth and Broadway in Cincinnati today.
It is here that Henry created his famous bedframes, the Boyd Bedstead. Superior in craftsmanship and design to all other beds at the time, the Boyd Bedstead utilized a right and left wood screw process. This design allowed for a sturdier fit that got tighter over time while still allowing the owner to dismantle the bed for easy cleaning and transport.
Even though Henry designed and developed this revolutionary new bed, he was denied a patent because he was an African American. Despite this injustice, Henry continued and grew his company, employing between 20-50 people depending on demand. He operated an integrated workplace employing both blacks and whites to work side by side. He even gave a job to another Cincinnati & Civil War hero, Powhatan Beaty.
The popularity and success of the H. Boyd Company was not universally accepted, and Henry's factory was the target of arsonists. Twice his business was burned to the ground and he rebuilt with the help of the Amish. After a third fire destroyed his business, insurance companies would no longer insure him and in 1862 Boyd was forced to close his doors for good. Henry had saved enough by that time to live out his retirement comfortably at his home on New Street.
During the years leading up to and throughout the Civil War, Henry was an active conductor on the Underground Railroad. He was well known in abolitionist circles. In fact, many believed that his home was the famous "Station A" rather the home of Levi Coffin.
Henry was a man of science and reason. A keenly observant man, he believed that the cholera outbreak of 1832 was waterborne. His thoughts were even posted in local newspapers, but very few paid attentions to his warnings.
On March 1, 1886, Henry Boyd passed away at the age of 83. Overcoming racism and hate, Henry succeeded in creating a legacy that anyone would be proud of. Most importantly Henry never gave in to the intolerance and hate that so many times was used against him. He was kind and generous to his fellow man and continued to do the right thing even at great personal risk. If these are not the characteristics of a hero, then that title is meaningless. Despite his prominence and many good works within the community, Henry was laid to rest in an unmarked grave in Spring Grove Cemetery.
His resting place may be lost to time but we all can make sure that his spirit and integrity never are. We believe that Henry deserves a statue to his honor here in Cincinnati. If you agree, please reach out to our friends at the Cincinnati Preservation Association and let them know that you would like to help in the creation of a fitting memorial for Henry.
History 
Kentucky 
Cincinnati