The essential guide to Blink Cincinnati 2019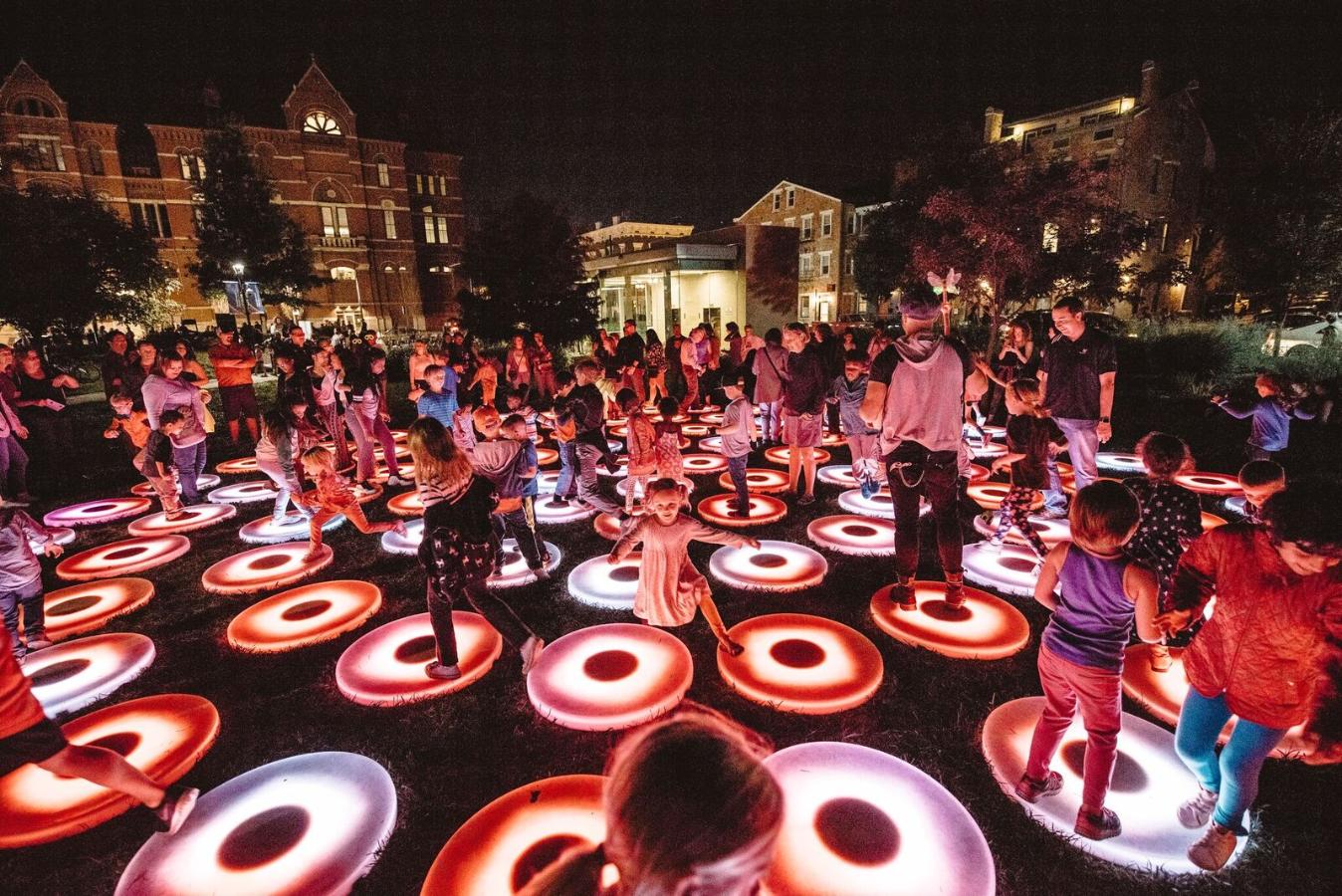 What is Blink?
Blink is a four-day world class outdoor festival, spanning over 30 blocks organized into five districts. The festival combines light, sound and internationally acclaimed art from artists from around the world in ways that will simply amaze you. The uniqueness and sheer size cannot be overstated.
Is there a cost? There is no cost to attend Blink itself. There are $10 Tickets to special art experiences at Washington Park as well as the usual parking, food, drinks, merch, etc.
What's new for Blink 2019?
In a word "Bigger." Blink 2019 is huge. The biggest change is the addition of Covington Ky and the fact that the Roebling Suspension Bridge itself is being transformed into a gigantic installation itself. Hard to get bigger than that.
VIP Tickets - These are new for 2019 and include the following:
* First come, first serve VIP viewing area(s) at the BLINK® parade (Thursday, October 10th)

* One admission ticket to the Architects of Air installation in Washington Park

* First look at BLINK® artist print shops

* Dedicated viewing area for Grouplove concert (Saturday, Oct. 12)

* Four drink tickets per night

* BLINK® VIP Premium bracelet

* BLINK® sticker

* BLINK® Embroidered Hat

* BLINK® Light-up souvenir cup

* BLINK® Light-up Necklace

* Powerhouse Factory limited edition hand-screen printed BLINK® Poster

* VIP bathrooms
What's the best thing to see? The festival has been designed to be explored on foot. Our opinion is that you can't lose just downloading the app and then starting.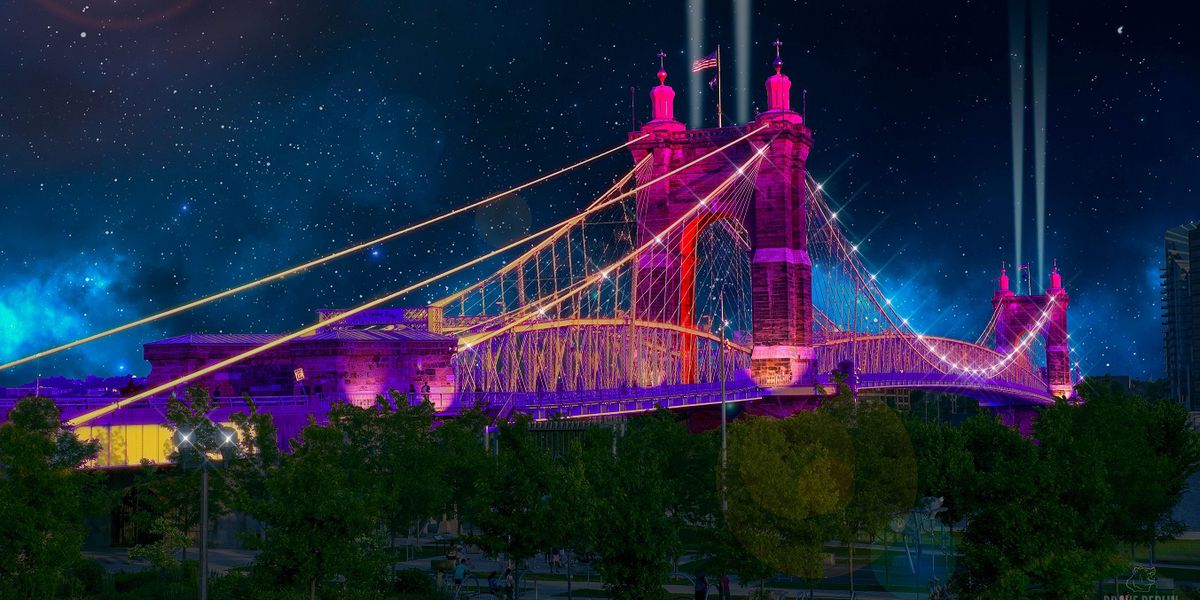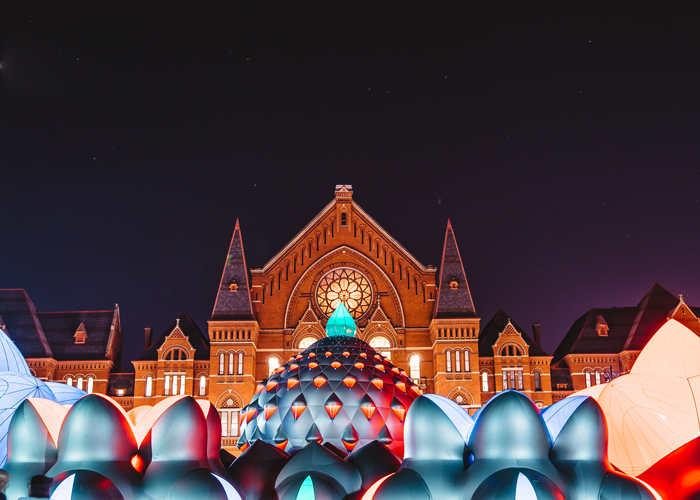 What to know before you go
Plan ahead! - Blink 2017 drew a crowd of more than 1 million people and this year's event is going to be bigger.

Download the App

– The app is great and even includes walking directions between art installations.

Blink is simply too large to be seen in one night. Blink is massive and as a result there is simply too much to see even if you ran between locations to see everything in one night.
It is going to be crowded. Don't let that stop you or intimidate you. The organizers of Blink Cincinnati have done this before and they have been planning this event for two years. To help manage traffic street closures will begin in each of the 5 districts starting at 7 pm and ending at 11 pm.
Parking – With over a million people coming to Downtown Cincinnati and Covington
Park and Ride Ohio – Metro on the Ohio side will have two designated park & ride locations for Blink: The Museum Center at Union Terminal ($4 charge to park) & Cincinnati State (Free to park). Keep in mind that due to the crowds both of these lots will fill up fast
Park and Ride Kentucky – Direct shuttle service from Northern Kentucky University Lot E to Blink Covington Transit Center at the corner of Third and Madison. The cost is $2 per person per ride with service starting at 7 pm nightly and running until Midnight.
6. Getting Around
Cincinnati Streetcar – The Cincinnati Streetcar will be free starting at 4pm on the following schedule during Blink. Keep in mind it will be crowded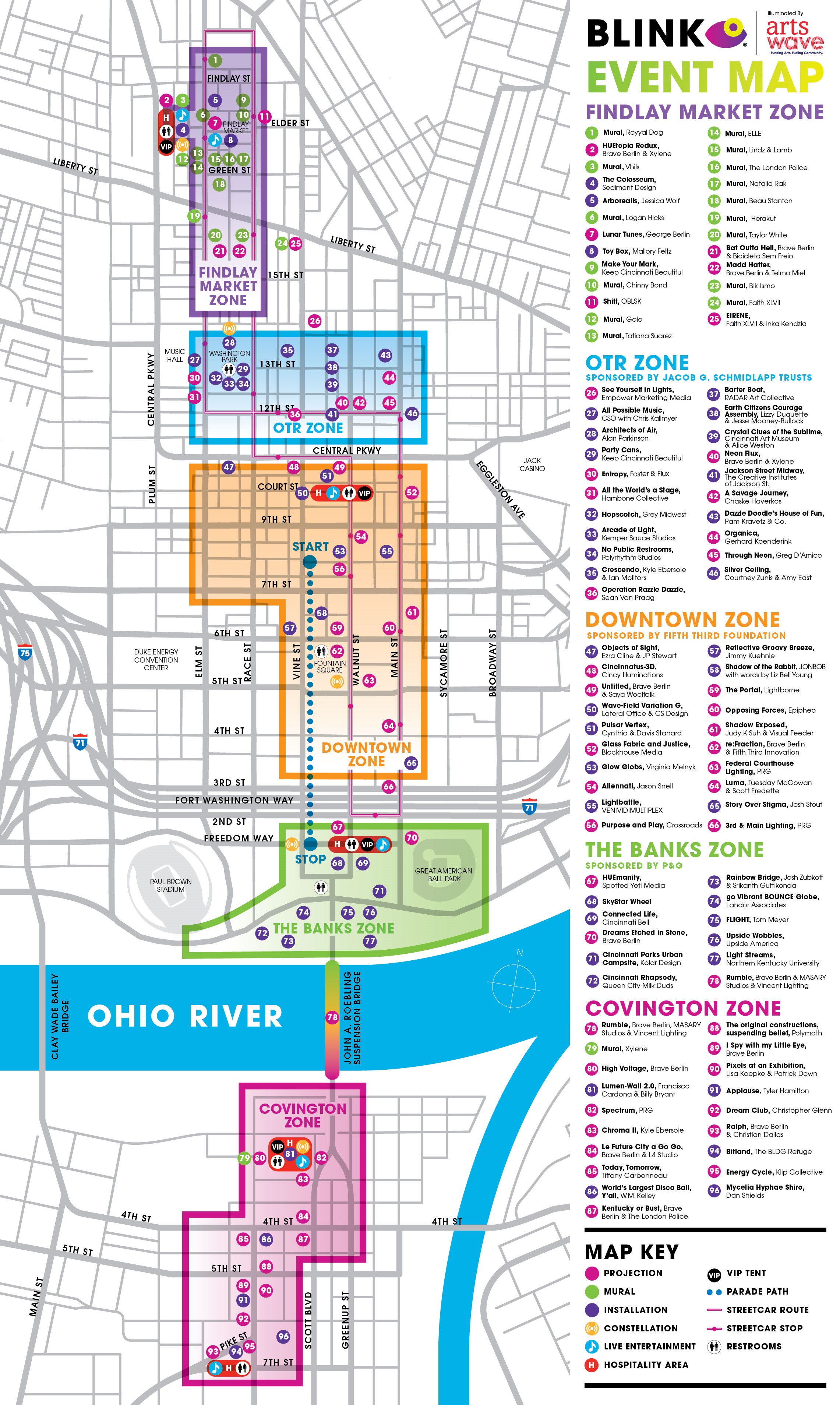 * Thursday October 10th - 4 pm – midnight
* Friday October 11th - 4 pm – 1:00 am
* Saturday October 12th - 4pm – 1:00 am
* Sunday October 13th - 4 pm – 11:00 pm
South-Bank Shuttle – The shuttle will run an alternate route due to the Roebling bridge being closed for the event. The cost is $1 per ride. Check out their website here for more details.
OGGO Roebling Bridge Shuttle - The Roebling Bridge connecting Cincinnati and Northern Kentucky will be closed to car traffic during BLINK hours. It will be open to foot traffic and Oggo shuttle rides.
BLINK is partnering with Oggo to take visitors on a "Voyage Across" the singing Roebling Suspension Bridge. You can access Oggo's eight passenger shared e-car shuttle rides at bridge entrances in Cincinnati and Covington. Must be 18+ to ride. Ages 11-17 are welcome with a parent or guardian. City Ordinance does not allow passengers under age 10. Learn more.
Bird and Lime scooters will be geofenced from the Blink performance area so you will only be able to use them around the perimeter of the event.
Cincy Red Bike – Will be open and operating during the event. Please keep in mind that riding a bike in heavy crowds may not be the best idea.
Tank (Transit Authority of Northern Kentucky) – The South-Bank shuttle will provide service to and from downtown Cincinnati, Newport and Covington. For more information check out their website here.
Uber & Lyft – Visitors using rideshare services will need to use the designated pick up and drop off locations. Details of those locations are in the Blink App.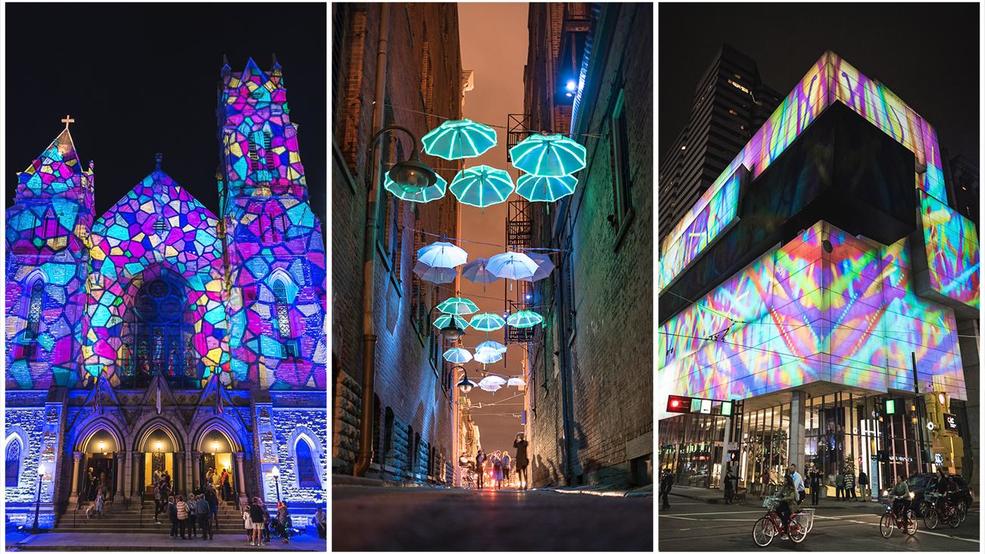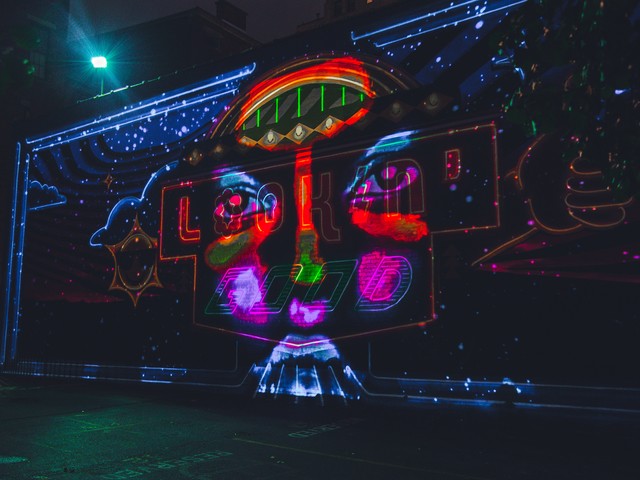 2019 
Kentucky 
Event 
Guide 
Cincinnati 
Ohio 
Covington 
Blink