The Forgotten Legacy of Cora Dow
Although Cora Dow is a name that most people have probably never heard, in the late 1800s-early 1900s, it was a name that almost everyone was familiar with. It's difficult to summarize Cora Dow and what she is known for; the inconsistencies and contradicting accounts of Dow's time in Cincinnati make her a rather mysterious figure. To some she's a feminist hero, and to others, she's a genius entrepreneur and pharmacist. Given the information we do have, we think it is pretty clear that Cora Dow was all of these things at once.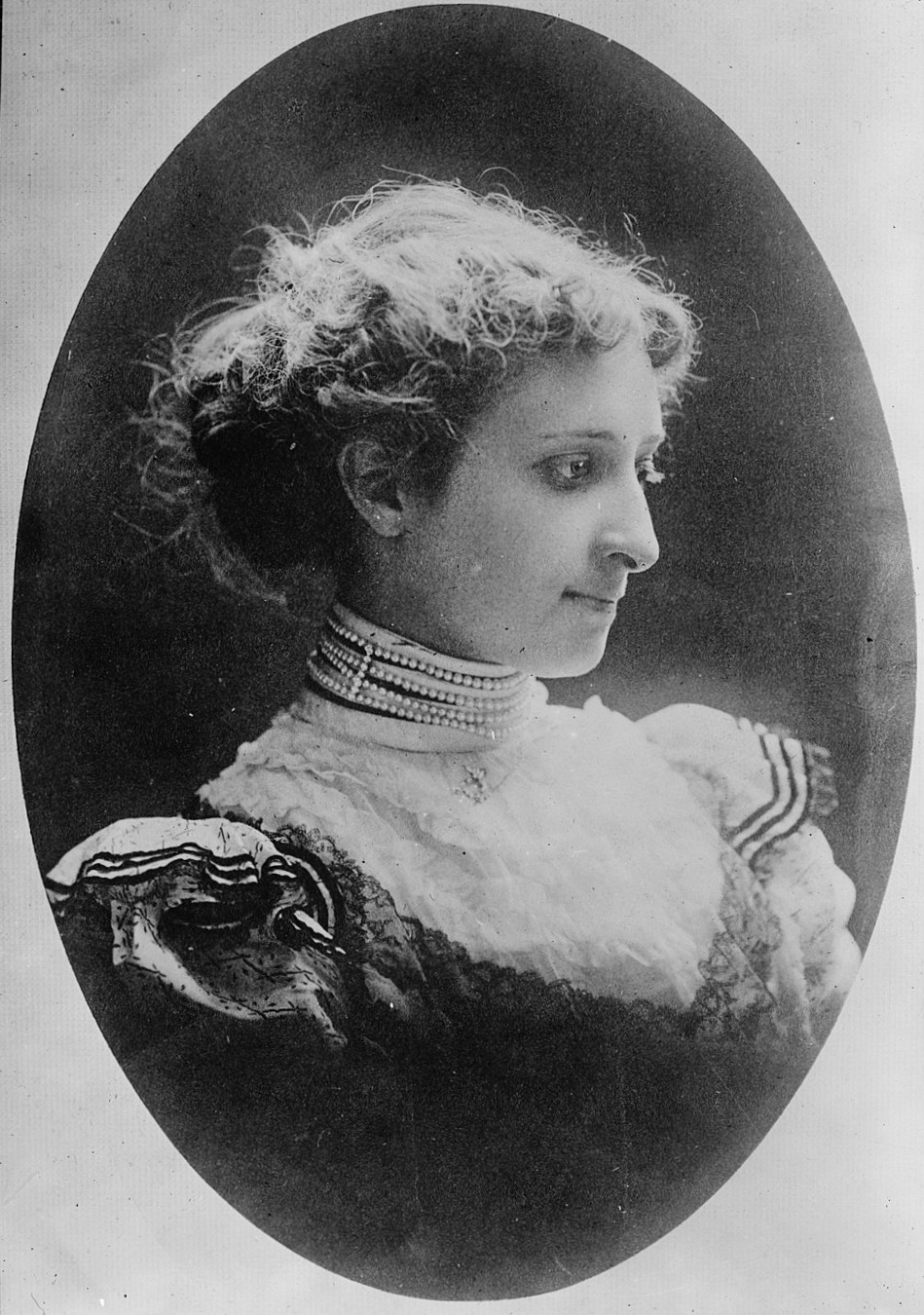 Cora Dow was perhaps best known for entrepreneurial skills, which began in the pharmacy business. Though conflicting accounts make it unclear when Cora entered the business, we do know that she attended the Cincinnati College of Pharmacy. In 1887-88, Dow was listed in the Cincinnati City Directory as a student; in 1888-89, Dow was listed as a drug clerk, making her one of the first women to graduate from the Cincinnati College of Pharmacy. Because her father was already in the pharmacy business and owned a drugstore, Cora Dow shunned her musical pursuits and entered the family business. However, she quickly stepped out of her father's shadow and made a name for herself that was independent of—and perhaps more impressive than—her father's business.
Upon graduation, Cora took over the family's store on West 5th street, and two years later (in 1890), opened a second store on Race Street, between 7th and 8th. Cora Dow took an unusual approach to this store, in that she developed her own business philosophy with the primary goal of focusing on women as customers. For four years, she worked tirelessly to make the store stand out and become more than just a typical pharmacy. Dow's focus on women as consumers comes as no surprise, given that she openly advocated for women's involvement in the industry. In 1898, she published her paper, "Women as Pharmacists," in the Proceedings of the American Pharmaceutical Association and The Journal. She pointedly addresses previous criticisms of women as feeble beings who were incapable of effectively participating in pharmacy. Challenging such notions, Dow argues that being "active and alert at all times…are qualities in which women have the advantage, and these, perhaps, over-balance, in the end, the business tact and superior physical strength, which is the boasted pride and glory of the other sex." She goes on to point out that women prefer to purchase drugs and consult with other women about pharmaceutical matters. Dow's early feminist analysis of the pharmaceutical industry proved correct, and went on to make her wildly successful in the field.
By 1915, Cora Dow owned 11 stores. These included a 24-hour location on Vine Street, a store at Kemper Lane and McMillian, and a store at 4th and Main, which was considered one of the best business locations in downtown Cincinnati. She gained notoriety, appearing in a variety of stories by publications ranging from the New York Times to The Pharmaceutical Era, who described Dow as an "indefatigable worker" with a "natural aptitude for business." In fact, a range of accounts (including one from Dow herself) reveals that she handled virtually every part of the business. She issued orders to the heads of her stores, she met with salesmen, she handled the finances for the businesses, and she even took an active hand in the aesthetics of her 11 stores.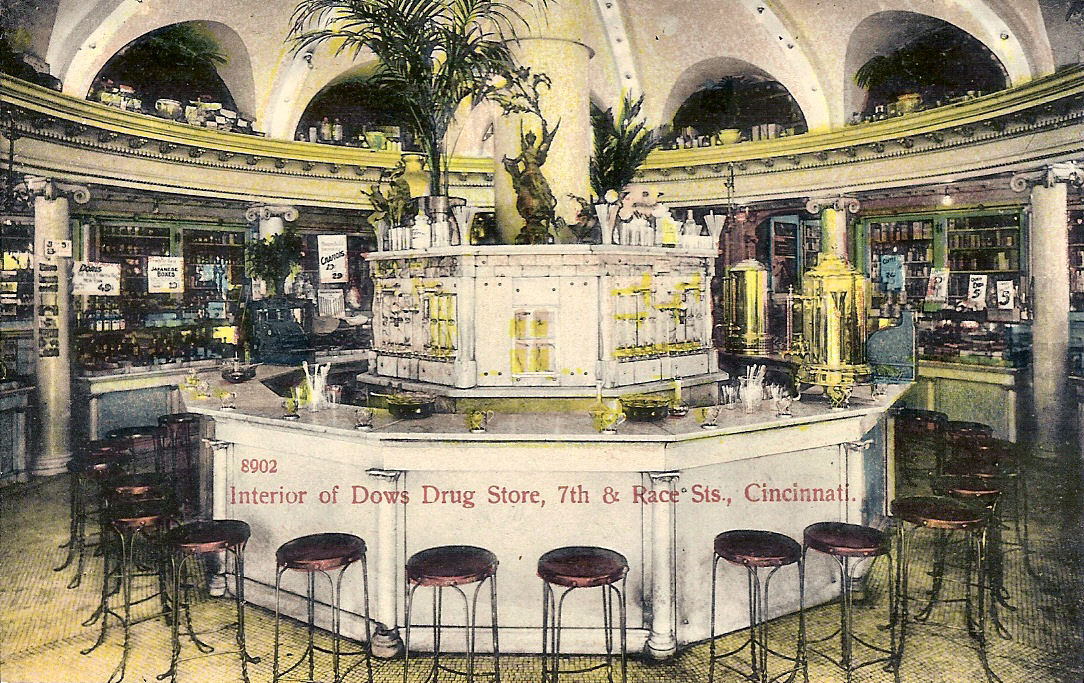 Between buying buildings and being actively involved in opening new locations, Cora Dow somehow managed to find time to invest in other business ventures, some of which were completely unrelated. For example, Cora decided that she was unhappy with the ice cream being served in her stores, and instead of seeking a new retailer she bought an ice cream plant to supply her with the quality ice cream she expected. And she didn't just buy the ice cream plant—like many of her previous ventures, she became actively involved in production. By 1910, she paid $2,000 per month for sweet cream to be used in the plant. Dow invested in a plethora of other businesses, too. She was a partner of Hygeia Chemical, and she invested in beauty companies, such as Mrs. Potter's Hygienic Supply. She even had her name on liquor: Hygeia Rye 100 proof and Dow's Dry Gin. In 1910, Cora herself claimed that the Dow name was linked to 150 companies and trademarks. Her total estate, which included the bonds and stock in myriad companies, totaled $783,724.85, which would be roughly $18,763,243 today. Upon her death in 1916 she gave the bulk of her fortune (around $700,000 or over $16 million today) to the Cincinnati Symphony Orchestra.
President Taft eulogized her saying:
She was a woman who was master of her own fate, who from early life laid down and adopted, as a means of achieving usefulness for herself and her kind, a plan of life and a plan of action which she maintained until her death with extraordinary consistency and strength of character.
Cora Dow's history is worthy of both memory and praise. Though her legacy has been largely overlooked, it was undeniably fundamental in shaping the economic and social landscape of Cincinnati in the late 19th-early 20th centuries. We believe the time has come to honor this great Cincinnatian!
Photo Credit: cincinnativiews.net
History 
Cincinnati